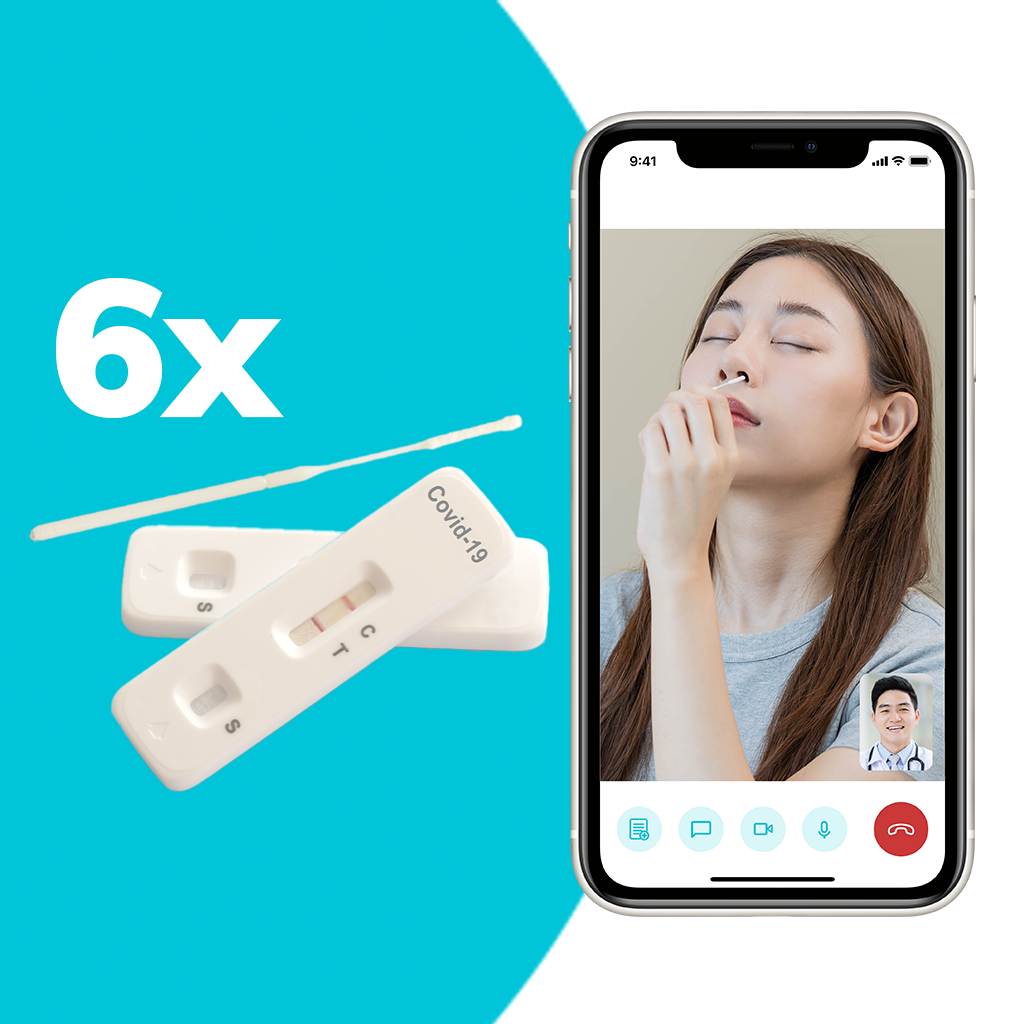 Supervised RTK Consult with 6 RTK Test Kits (3 PAX)
By: Green River Pharmacy
Delivery Free
Product Overview
6 x RTK Test kits with 3 x Supervised Online Consult. Test in the convenience of your home. Results in 1 hour.
Product Description
RTK Test Kit with Supervised Online Consult includes:
- 3 x Supervised Online Consult
- 6 x Newgene/Alltest Antigen test kit
Suitable For:
Covid-19 positive individuals undergoing Home Surveilance and Order (HSO). You will need a supervised RTK test on the fourth day in order to be released from HSO.
Unvaccinated or partially vaccinated individuals who are travelling into Malaysia.
What happens after purchasing this pack?
1. You will receive a confirmation email and receipt that your order has been received.
2. You will receive 6 Newgene/Alltest Antigen test kits within 4 working days and another follow up email with the Supervise Tele-RTK promo code.

Steps to redeem your Online Supervised RTK test:
Step 1: Launch the DA app, select 'Supervised Rapid Test Kit (RTK)'
Step 2: Book your preferred appointment date and time
Step 3: Key in the promo code eg. 'RTK3x' in the promo code field at check out
Step 4: At the time of your appointment, launch the DA app to join the call for your supervised RTK

Other things to note:
1. The Supervised Online Consult service is available: 10am – 6pm weekdays (excluding public holidays)
2. Each person will need to use their own DA account to book their online supervised RTK test appointment. Please do not book appointments for multiple people on the same account.
3. The self-testing RTK-Ag test will be conducted via a 15 to 30-minute video call, supervised by MMC-registered medical practitioners who will guide you through the test.
4. Your results will be automatically updated on the MySejahtera app and shared on the Doctor Anywhere app within 4 hours.